Legal as a medicinal treatment for authorized users in Utah since 2018, medical marijuana has since become available for purchase at a number of dispensaries across the state, with more in the works. Because the medical marijuana industry is so new and the state's medical marijuana laws continue to change, there are many questions surrounding the product and its medical uses, possible side effects, and more. The following are among the most common questions patients, potential patients, and others ask about medical marijuana, its efficacy, and its legalization in Utah.
What Is Medical Marijuana?
Medical marijuana, or medical cannabis, derives from the Cannabis sativa plant and contains two primary cannabinoids, or compounds of particular significance: THC and CBD. THC is the compound with psychoactive properties, meaning it is the compound that produces the "high." On the other hand, CBD stands for "cannabidiol" and comes from the hemp plant, a relative of the marijuana plant.
There is still much to learn about the use of cannabis to treat medical conditions and how medical marijuana stimulates the body's cannabinoid receptors. There are also questions remaining about how it may work as a treatment for those experiencing specific symptoms, conditions, or diseases such as cancer, epilepsy, multiple sclerosis, or nausea, to name a few. However, numerous studies have shown that it may be an effective and beneficiary form of treatment for those suffering from chronic pain, decreased appetite, and a wide range of medical symptoms and conditions.
Is Medical Marijuana Legal at the Federal Level?
Medical marijuana is not currently legal at the federal level. While some elected officials have made efforts to change this and declassify marijuana as a drug, at the moment, medical marijuana and cannabis products remain illegal for all users at the federal level, including those who hold state-issued cards or authorizations.
This means that you can, in fact, undergo federal prosecution for possessing, cultivating, distributing, or using medical marijuana or cannabis plants, even if you use the marijuana to treat multiple sclerosis, cancer, or a condition of similar severity. You may also have to serve time in federal prison if you violate marijuana laws, depending on the circumstances.
Is Medical Marijuana Legal in Utah?
While recreational marijuana remains illegal for use by everyone in Utah, medical marijuana is legal for those who have valid medical cannabis cards from the Utah Department of Health. There is a specific process involved in obtaining a cannabis card to use for medical purposes in Utah, and failing to renew your card as required or otherwise follow guidelines associated with the state's medical marijuana program may lead to drug charges and associated sanctions.
If you do not live in Utah, it is illegal to grow, use, possess or distribute any type or form of marijuana within state lines.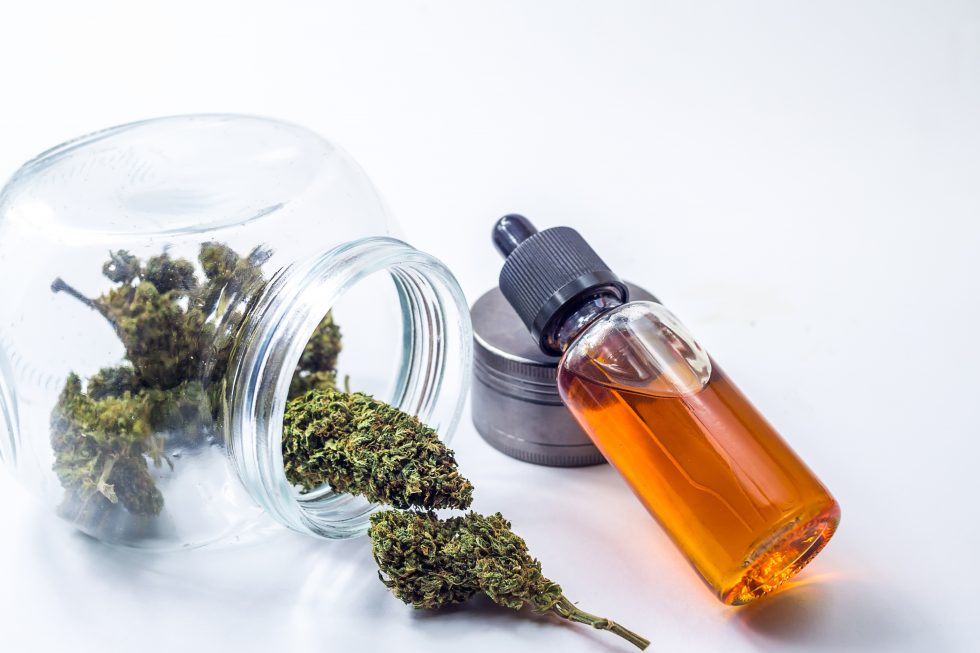 What Is the Process for Obtaining Medical Marijuana in Utah?
There are several steps involved in obtaining a cannabis card from the Utah Department of Public Health. In the past, you may have been able to do so after getting a recommendation letter from a physician. While this remains a part of the process, you now need to take things several steps further before you may legally possess and use medical marijuana within state lines. The process involved in receiving a medical marijuana certification in Utah is as follows.
1. Find a Qualified Medical Provider
If you have what the state considers a qualifying condition, the next step involves finding a Qualified Medical Provider registered with the Utah Department of Health. You may want to ask your existing doctor if he or she holds this registration and is part of the state's medical marijuana program. If not, you may be able to have that provider refer you to a physician who does hold a valid registration with the department. The state maintains a database of qualifying conditions that may merit your use of a cannabis card.
2. Schedule an in-person meeting with the QMP
Once you find a QMP, you must meet the physician in person for an assessment to determine whether your use of medical marijuana would be warranted. This involves having the doctor perform a thorough assessment of your current condition as well as a review of your past medical history.
3. Create an account
Next, you need to create a Utah ID account using the state's electronic verification system.
4. Apply for a Medical Cannabis Card
Once you have met with a QMP and created a Utah ID account, you may move forward with completing the application for a card.
5. Have Your QMP Make a Recommendation
Once you have met with the QMP and begun your online application, you may have your QMP log onto the electronic verification system. Once in there, he or she must complete a required section of the application outlining why the doctor believes the department should approve your application.
6. Pay associated fees
Before you submit your application to the Utah Department of Health, you must pay a few fees. These fees include an initial $15 patient card fee, a $5 fee to cover the first 90-day renewal, and a $15 fee for a six-month renewal.
7. Wait for the Department of Health to review the application
After you submit your medical marijuana application, you must wait to hear back from the health department. If you are 21 or older and have a qualifying condition, you should receive a response within 15 days. However, If you are under 21 or over 21 but do not have a qualifying health condition, it may take up to 90 days for you to receive a response.
If the Utah Department of Health approves your application for a cannabis card, it emails you a copy. You may then print it in paper form or save a copy of it to your smartphone. When purchasing medical marijuana products from a marijuana dispensary, be sure to have the card in hand as well as valid photo identification, such as a state-issued driver's license.
What If You Do Not Have a Qualifying Condition?
If you do not have a qualifying condition, you may still be able to receive a Utah cannabis card. However, the process may take more time and effort on your part. If your condition does not appear in the state-maintained database of qualifying conditions, you may petition the Compassionate Use Board to request its inclusion. The board then reviews your case and condition and decides whether to issue you a card.
What Medical Conditions Might Medical Marijuana Help?
Research indicates that medical marijuana and the cannabinoids found therein may benefit those experiencing a wide range of diseases and conditions. Patients may use the medicine to treat persistent nausea, chronic pain, or a range of other symptoms by smoking it or ingesting cannabis oil or CBD oil, among other consumption methods.
In some cases, medical marijuana may serve as a substitute for other, more addictive forms of prescription medicine or pain relief, such as opiates. Many medical marijuana patients have the following conditions, among others.
HIV/acquired immune deficiency syndrome (AIDS)
Alzheimer's disease
Amyotrophic Lateral Sclerosis
Autism
Cancer
Crohn's disease
Epilepsy
Glaucoma
Multiple sclerosis
Muscle spasms/muscle spasticity
Nausea (in some circumstances)
Parkinson's disease
Post-traumatic stress disorder (PTSD)
Seizure disorders
Terminal illnesses
Ulcerative colitis
Please note that, at the moment, the U.S. Food and Drug Administration has only approved medical marijuana for treating two rare conditions, both of which are forms of epilepsy: Dravet syndrome and Lennox-Gastaut Syndrome.
Certain rare diseases or syndromes may also count as qualifying conditions under Utah's guidelines. While this list provides an overview of some of the conditions the state considers severe enough to warrant you securing a medical marijuana card, please note that this is not an exhaustive list of all possible conditions that may qualify you to receive this medicine.
Is it Dangerous to Use Medical Marijuana During Pregnancy?
Very little information is currently available, and few studies have taken place concerning the effects of medical marijuana on pregnant women and their unborn children. However, the Centers for Disease Control and Prevention note that the compounds in medical marijuana, including THC, are absorbable through the bloodstream, meaning they may prove harmful to your baby's health and development.
Some studies have suggested a link between the use of marijuana during pregnancy and women giving birth to babies with low birth weights. Breathing marijuana smoke may also prove harmful for your child because it contains some of the same harmful properties as cigarette smoke. There is some evidence showing that the compounds found in marijuana also undergo transfer through breast milk. However, very limited information is currently available about whether this creates risks for your baby.
Are There Other Health Risks Associated With Medical Marijuana?
Some research suggests that using medical marijuana may have negative effects on brain development. It may, too, impact mental health, and particularly when used in high doses. Some users say they experience paranoia, depression, or anxiety when using the drug.
Smoking anything may also lead to poorer lung health, and there may be risks associated with secondhand marijuana smoke. Prolonged use may also lead to withdrawal symptoms or substance dependency. This is especially likely among those who start using medical marijuana before age 18. While these are some of the health hazards often associated with the use of medical marijuana, this is not an exhaustive list of all possible risks.